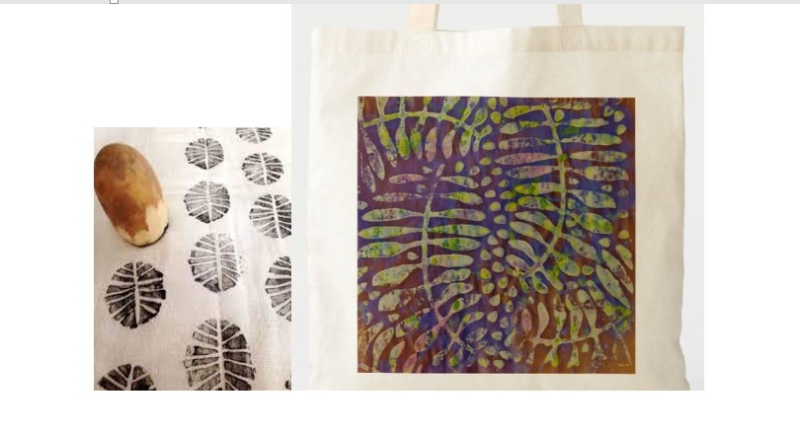 Exploring Fabric Surface Design Techniques( for 16+) (South Classroom)
with Kristin Schimmel
$15500
Join this 4 week class and explore printmaking on fabric techniques. 
Students will explore printmaking on fabric using a variety of methods to create custom stamps, including simple potato carving techniques, and more complex designs with carving linoleum blocks for custom stamp creation! Students will also explore Gelli printing on fabric. Students will print on tea towels, fabric napkins, tote bags, gift sacks and denim patches and more!
This is the perfect class to take to learn how to make unique artistic homemade gifts and more! 
* All materials provided for this class; materials fee included in registration.
 #FIB.101.122.01
Nov

14

-

Dec

5th

,

2022

Mon

for

4 weeks

from

6:00 - 8:00 pm
Water Street Studios
6307619977
160 S. Water Street
Batavia, IL 60510 Get directions
Room: South Classroom